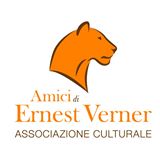 The cultural association "Friends of Ernest Verner" has organized an exhibition event to admire some of the beautiful paintings of the Swiss painter, to share knowledge and projects, to walk between nature and culture in a charming place in the territory of Fasano.
The Association was founded with the intent to promote and spread the knowledge of the works and the Swiss artist's thought Werner Scheitlin, known by the pseudonym of Ernest Verner (1918-1997), lived in Fasano (Brindisi) from 1973 until his death.
The Association intends to give life to cultural initiatives related to the artist, studies, and projects related to his art and the themes dear to him: the defense of the environment and animals.
Will be promoted publications, seminars, round tables, conferences, exhibitions, festivals, literary and cultural fairs, scholarships.